Conducting, and Rehearsal Management:
I specialised in conducting at BA (Hons) level, and subsequently spent 14 years working as a professional conductor. These days, my interests lie in the teaching and training of conductors, in addition to maintaining my own skills as a conductor.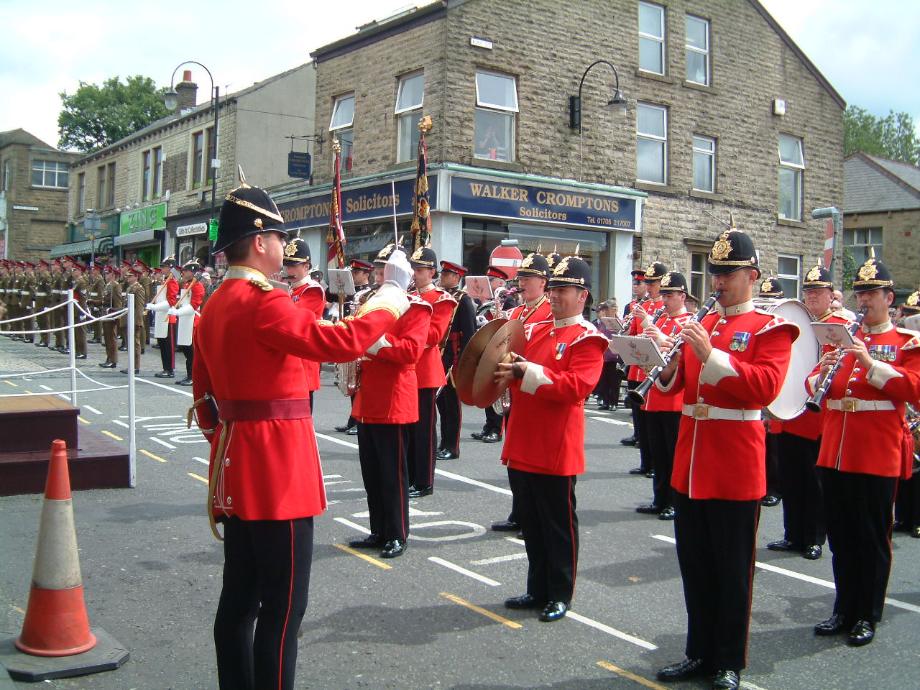 Exposition....
My own interest in conducting came as a result of early attempts at composition, and through an interest in trying to work out how ensembles blended as a cohesive unit.
In 1985 I joined the Army as a musician. During my ten years in the Band of the Blues and Royals I had the opportunity to arrange the music of other composers, compose my own music, hear my own compositions and arrangements performed, and most importantly, I had the opportunity to watch other conductors learning their craft. In 1997 I earned my own place on a three-year course as a Student Bandmaster. In November 2000 I graduated with BA (Hons) in music, and was posted to the King's Division Normandy Band to take up the appointment of Bandmaster (photo above). During this time I took every opportunity to arrange and compose music for various events under the encouragement of the Director of Music. I stayed in this post for four years.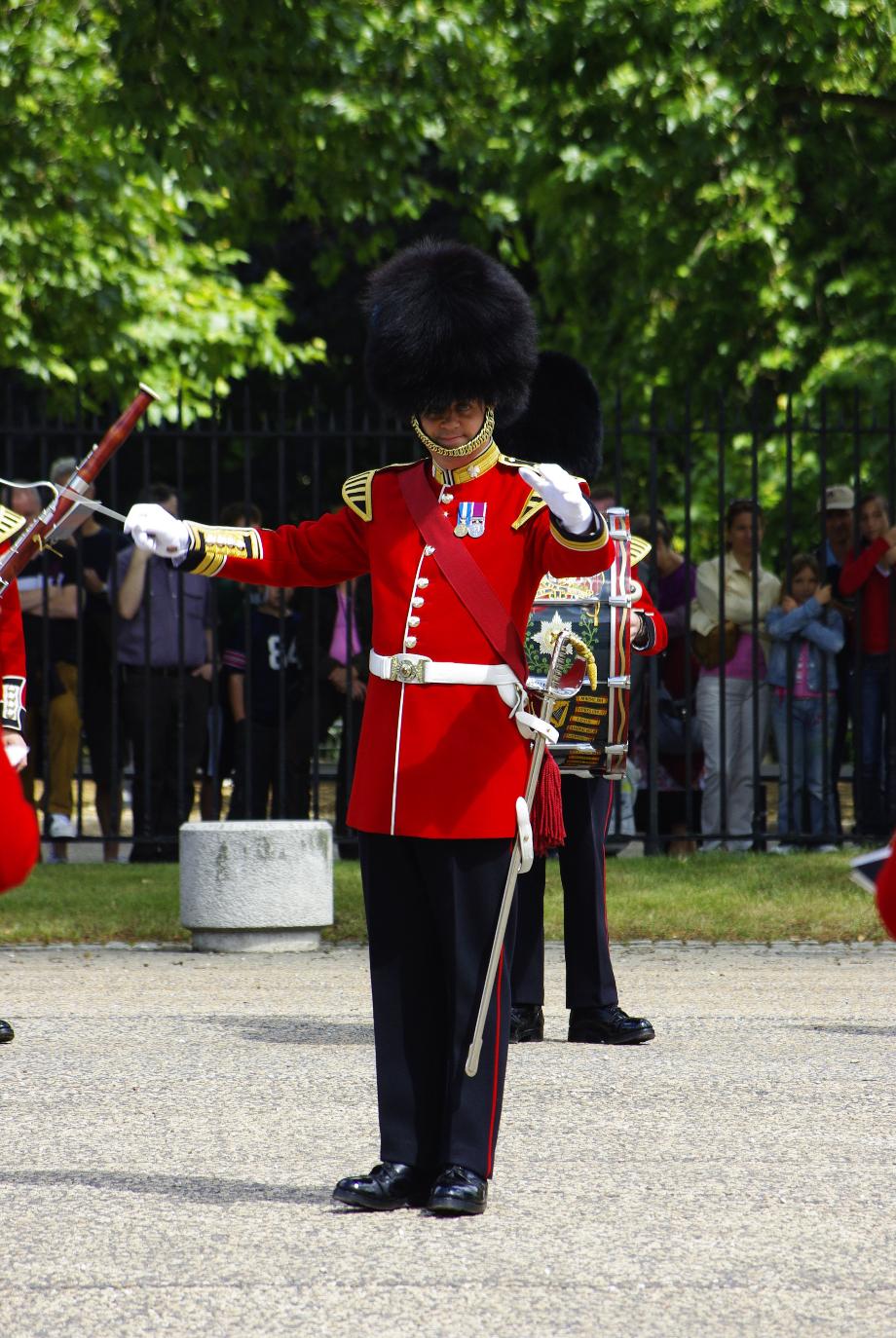 Development....
In November 2004 I was posted to London to take up the appointment of Bandmaster of the Band of the Irish Guards (photo above). During my four years of service with this band I had more opportunities to write, but fewer opportunities to conduct. Some of the pieces I composed around that time were performed at extremely high profile occasions in the presence of Heads of State of many countries, including those of Great Britain. During 2006 and 2007 I undertook two extended tours of Ghana to work as advisor to the Principal Director of Music of the Ghana Armed Forces, and to bands of the Ghanaian Army, Air Force, Navy, Police Service, Immigration Service and Prison Service.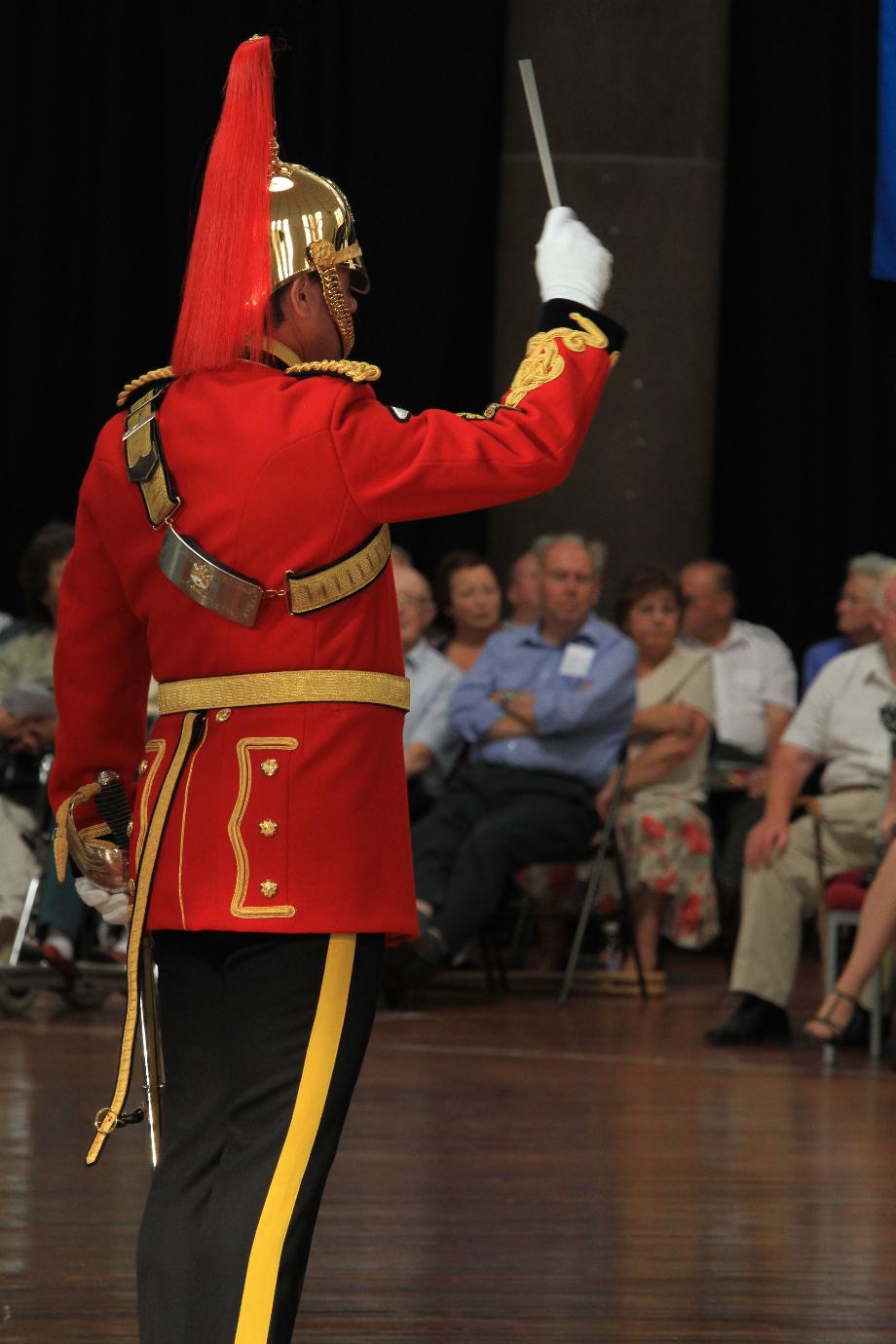 Recapitulation....
In September 2008 I undertook my final appointment as a Regular Army Bandmaster: that of the Heavy Cavalry and Cambrai Band, based in Catterick, North Yorkshire (photo above). During my final two years of service in the Army (2008 - 2010) I had fewer opportunities to have my compositions performed, but more time to focus on conducting. In 2010 I undertook a second African tour; that of advisor and trainer to the bands and commanders of the Ethiopian Armed Forces.
For a number of years I had been considering expanding my theoretical and academic knowledge of composition through higher education, and in January 2010 I enrolled at Durham University with a view to attaining the degree of Master of Music through Composition. On 12th November 2010 I retired from the Regular Army after 25 years of service. In January 2011 I took up the appointment of Bandmaster of the Lancashire Artillery Volunteers Band (photo below). As a TA Bandmaster I was doing a similar job to that of my Regular Army colleagues, in a part time context. I subsequently left this post in September 2014. In June 2015 I graduated from Durham University as a Master of Music; a great thrill for me, as I now have a tangible qualification as a composer.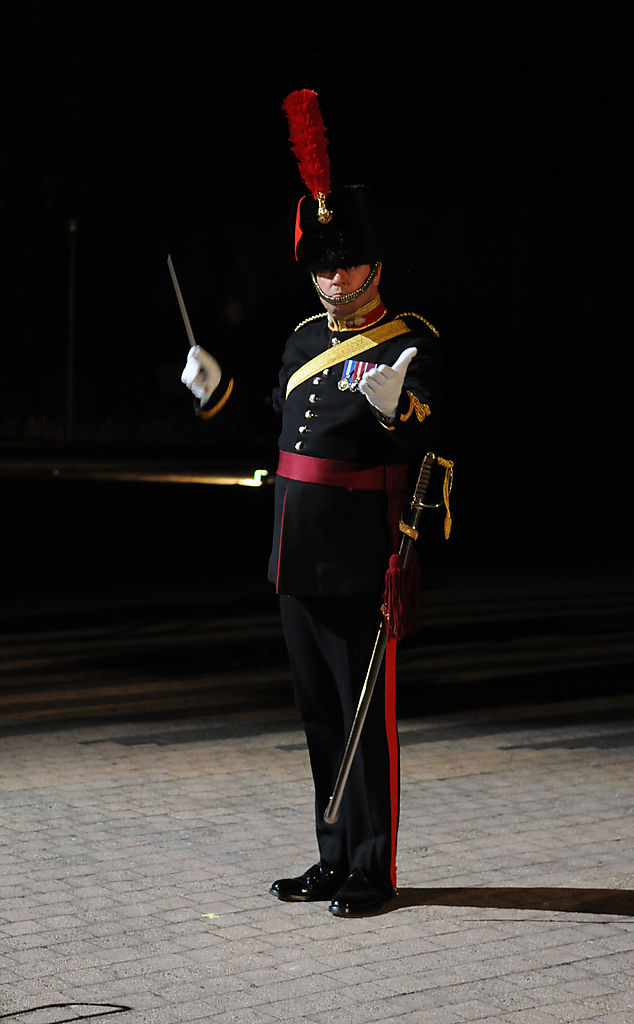 Coda....
I have been extremely lucky through my experiences as player, conductor, composer and teacher. I have been given specific, bespoke training or education for every task expected of me in the Army, and I am acutely aware of this. It might sound like an obvious statement to make, but it does not necessarily occur in all areas of music: It is an unfortunate situation in many wind bands and brass bands, that the person who plays to the highest standard in a particular band often takes over as conductor at some point, without having had any theoretical instruction in the discipline. In addition to this situation, conductors often expect young players to comprehend the instructions they are being given through the waving of arms, and much frustration is fostered when neither party really has any clue what the other is trying to do. I have worked succesfully with conductors from several bands over the last few years, giving theoretical instruction in the empirical art of conducting, and the managerial role of the conductor in rehearsal, and am willing to tailor a package to suit whatever a band wishes to achieve.